WhatsApp:+17208932203 / +19514723925
If you need custom production, please contact me.
Email:outdoorknifesfactory@outlook.com
Due to the different freight standards in different countries, please negotiate with the shipper for the freight of bulk orders.
Russian customers can pay online through AliExpress.
Hot Products
Benchmade Hunt Hidden Canyon Hunter Fixed Blade Knife 2.79" S30V Drop Point, Stabilized Wood Handles, Leather Sheath - 15017
Benchmade 9052 AFO II Automatic Folding Knife 154CM Black/White Titanium Coating Tanto Blade 6061-T6 Aluminum Alloy Handle EDC Outdoor Pocket Hunting Spring Knives

د.ك12.04 / piece

د.ك30.56

Outdoor Tactical CRKT 6280 Pocket Folding Knife 8Cr13MoV Blade 420 Steel + Carbon Fiber Handle/G10 Green Handle Hunting Defense Rescue Tool EDC
Benchmade Weekender 317 Double Blade Folding Pocket Knife Slide Switch S30V Steel Blade Blue G10 Handle/Green Linen Handle Outdoor Survival Self-Defense Tool EDC Bottle Opener
Mini Automatic Knife OTF Spring Assisted High Quality and Safety EDC Pocket Knife Spring Straight Out Double Blade Dagger Outdoor Camping Tactical Knife
Cold Steel AD-15 Pocket Knife 8Cr13Mov Blade, Black Reinforced Nylon Wave Fiber Handle Defense Tactical Hunting Survival Outdoor Knife with Clip
NEWEST Benchmade 535 Bugout Copper Handle Folding Sharp Knife S90V Blade High Quality Tactical Pocket Knives Outdoor Camping Self-defense EDC Multi Tool
Red/yellow Handle Benchmade 535 Drop-Point Blade Camping Pocket Folding Knives Multifunctional Blade Non Slip Outdoor Knife
Manual Open Benchmade 485 Valet Folding Knife 2.96" G10 Handle EDC Pocket Knife AXIS Lock Hunting Outdoor Tactical Self Defense Portablde Flipper Knives
Benchmade Dagger OTF -7.5inches Spring Assisted Tactical Knife Automatic Knives Switchblade Hunting Camping Fising Knives
BENCHMADE Hot Fixed Blade Tactical Knife Butterfly 140BK tiger hunting straight knife Tactical gaiter type knife cover
2021 NEW Benchmade Heretic Quick Jump Spring Switch Auxiliary Straight Out Dagger Automatic OTF Knife Arrow Double Blade Outdoor Camping Hunting Tactical Tools
BENCHMADE POCKET OTF Double Action Flick Tactical Spring Assisted Open Point Out The Front Blade OUTDOOR SURVIVAL CAMPING FISHING
"New Benchmade Hunting Fixed Blade Knife Tactital Survival Straight Knives Outdoor Camping Self Defense Tool Combat Bowie Knife with Sheath"

د.ك10.19 / piece

د.ك27.17

NEW Benchmade 485 Axis Assist Lock Folding Knife M390 Steel Nylon Glass Fibre Handle Outdoor Camping Hunting EDC Pocket Tools
BENCHMADE quick switch OTF automatic knife military EDC spring assisted tactical knife D2 steel blade arrow double blade sandalwood handle outdoor camping self defense spring Dagger
BENCHMADE Mini Griptilian 550-1 551-1 550bk Sheepsfoot Plain Edge Folding Knife G10 Handle Satin Plain Edge Knife Axis Lock Mechanism
BENCHMADE field survival defensive knife combat knife camping fixed blade knife fighting flying knife outdoor survival rescue tool
Tactical Knives Benchmade 615BK-1401 Blackwood (Mini-Rukus AXIS Lock G-10 Black & Green handle S30V Blade) Pocket Folding Knife
BENCHMADE Defensive fighting hand stab, push knife necklace knife hand stab pocket knife 440C mini portable knife defensive knife fixed knife
BENCHMADE 133BK Tactical Fixed Blade Knives Infidel 4.52" D2 Satin Double Edge Dagger Blade, Black &White Nylon Glass Fiber Handles, Boltaron Sheath
BENCHMADE High Hardness Outdoor Wilderness Household Fruit Cutter Small Folding Knife Wild Portable Sharp Folding Knife
Hot Sale BENCHMADE 940 Osborne Folding Knife S90v Stone Washing Ordinary Blade Carbon Fiber Stripe Handle EDC Spring Assisted Tactical Folding Knife
MICROTECH No.3 High Quality Adjustable Switchblade Flick Knife Tactical Dagger OTF-Safety Cutting Knives 440C Steel and Zinc Alloy Inlaid with Carbon Fiber Spring Assisted Knives Camping Hunting Outdo
Microtech Hera Tactical Frag OTF Pocket Knife 3"-D2 Blades Aluminum alloy Black Or Green Handle 702-1TFRS EDC Switchblade Auto Assisted Openning Knife

د.ك11.11 / piece

د.ك30.56

NEW Columbia River CRKT 5401 Flavio Ikoma Seismic Deadbolt Lock Flipper Knife 3.969" D2 Satin Plain Blade, Black G10 Handles, Outdoor Tactical Pocket EDC Folding Knives
NEW Microtech Flick Knife Ultratech Hellhound Tanto D2 Blade Aluminum Alloy Handle OTF Automatic Spring Assisted Knives Camping Hunting Tools

د.ك12.50 / piece

د.ك30.56

2023 Microtech Dirac Switchblade Automatic Knife, 3" Damascus Blade Aluminum Alloy Handles with A Cover Firing Slider and Glass Breaker

د.ك12.04 / piece

د.ك30.56

Newest Microtech's Top-quality Glykon Series OTF Spring Automatic Knife D2 Blade Aluminum Alloy Inlaid G10 Handle Quick Switch Straight Out Wilderness Hiking Camping Survival Tactical Knife

د.ك12.97 / piece

د.ك30.56

MICROTECH No.3 High Quality Adjustable Switchblade Flick Knife Tactical Dagger OTF Safety Cutting Knives 440C Steel and Zinc Alloy Inlaid with Carbon Fiber Spring Assisted Knives Camping Hunting Outdo
2023 Pocket Microtech Tactical Brass Knuckle Style AUTO OTF Spring Straight Out The Front Dagger Blade Trench Knife Zinc-aluminum Alloy Hunting Outdoor Survival Multitool
Microtech OTF tactical double automatic switchblade knife,D2 steel blade, 3K carbon fiber + aluminum handle,EDC Outdoor Hunting Pocket Knife

د.ك12.04 / piece

د.ك30.56

2023 Black Microtech Combat Troodon AUTO OTF Knife 3.75\ Satin Blade Aluminum Handles Spring Assisted Switchblades Knife Survival Knives Tactical Hunting Hiking Fishing Tool

د.ك11.11 / piece

د.ك30.56

New Microtech HAWK Push-button Quick-opening Folding Scimitar 3.9-inch D2 High Hardness Steel Blade with Aero Aluminum + Carbon Fiber Handle,must-have EDC Knife for Camping and Hunting
Microtech OUTDOORS OTF Tactical Gear Spring Assist Knife Finger Actuator Tanto Blade Survival EDC Tools Assisted Opening Camping KNIVES Pocket Knives
2020NEW Microtech Tactical knife Spring Assisted knives Fixed Blade Double Edge / Single Edge Survival Knifes Aviation Aluminum Handle Drop Shipping
Microtech AUTO OTF Spring Assist Automatic Knife Aviation Aluminum Handle Quick Switch Straight Out The Front Outdoor Hiking Camping Survival Tactical Knife
Microtech Safety cutter OTF EDC straight spring assisted cutter fixed single blade & double blade survival knife camping hunting fishing knife

د.ك12.97 / piece

د.ك27.17

Kershaw 1812 OLCB Dividend Assisted Flipper Knife 3' N690 and CPM-D2 Composite Bead Blasted Plain Blade, Olive Aluminum Handles
Outdoor Tactical Automatic Knife Kershaw 9000 Matt Diskin Livewire OTF Knife 3.15" CPM-20CV Satin Spear Point Blade Black Aluminum Handles Reversible Clip Tactical Hunting EDC Knife Kershaw 7800

د.ك12.97 / piece

د.ك30.56

KERSHAW volt pocket knife frame lock safe A/O assisted stainless steel folding knife 3655 camping hunting fishing knife
KERSHAW Black and silver blade D2 steel folding pocket knife hardness :58-60HRC tactical survival knife, camping knife, camping rescue tool
KERSHAW Aluminum alloy + ninon handle knife multifunction, 8Cr13Mov blade tactical tool mini camping survival folding pocket knife
KERSHAW 8750 folding knife 8CR13MOV blade glass fiber handle outdoor camping hunting pocket fruit knife EDC tool
New Tactical knife KERSHAW 7650 Launch 13 AUTO Folding Knife 3.5" Two-Tone CPM-154 Wharncliffe Blade, Black Anodized Aluminum Handles
Kershaw 1730 Folding Utility Knife EDC Pocket Knife 8cr17 Fixed Blade Carbon Black Handle Outdoor Camping Tactical Survival Tool
Kershaw 1660 Folding Knife Ken Onion Leek Assisted Flipper Pocket Folding Knife 3"" Bead Blast Plain Blade, Stainless Steel Handles Sandvik 14C28N Blade Best Buy from Outdoor Gear Lab Includ
Kershaw 7100 7600 OTF Switchblade Knife Aluminium Handle Spring Assisted Opening Knives Hunting KNIFE Gift Box
Kershaw Auto 7550 Launch 11 D2 Steel Blade Assisted Opening Pocket Knives Aluminium Alloy Handle Automatic Quick Opening of Tactical Folding Spring Knife
Hot Kershaw 1660 Ken Onion Leek Assisted Flipper Pocket Folding Knife 3" Bead Blast Plain Blade, Stainless Steel Handles Sandvik 14C28N Blade Best Buy From Outdoor Gear Lab Includes Frame Lock, S
Kershaw 7250 Launch 9 AUTO Folding Knife 1.8" Working Finish CPM-154 Drop Point Blade, Black Anodized Aluminum Handles
2022 Newest Kershaw 7600 Launch 5 Automatic Side Jump Switchblade Tactical Pocket Folding Knives CPM154 Powder Stainless Steel Blade G10 Handle Automatic Button
Kershaw 8310 Fringe Assisted Flipper 3" Ti Carbo-Nitride Drop Point Blade and Stainless Steel Handles with Carbon Fiber Insert
Kershaw Launch 5 7600 Emerson Design Automatic Knife Switchblade Tactical Pocket Folding Knives CPM154 Powder Stainless Steel Blade Anodized Aluminum Alloy Handle
Kershaw 7900 Launch 7 Spring Assisted Quick Open Folding 3.75" Black CPM-154 Clip Point Blade Knife Aluminum Handle Outdoor Camping Hunting Survival Pocket Tool
"7.5" COLD STEEL knuckle type 440C blade tactical spring assist to open folding pocket knife
COLD STEEL New black/silver large folding knife material D2 steel survival knife multifunctional outdoor tactical rescue tool folding hunting
Hot COLD STEEL Code 4 Spear Point Folding Knife 3.5" S35VN Satin Spear Point, Gray Aluminum Handles - 58PAS
COLD STEEL Folding Knife ABS Handle Tactical Self-Defense Folding Blade Knife Stiletto Folding Survival Knife Folding Blade Knife
COLD STEEL Samurai Nylon Glass Fibre Handle Home Kitchen Chef Paring Knife Outdoor Camping Hunting Knife Gift K Sheath
High Quality Stainless Steel Tactical Knives Cold Steel Fixed Blade Knife Survival Rescue Tools Hunting Knives Corrosion Resistance Hunting Combat Outdoor Tool
Tactical Survival Hunting Outdoor Camping Knife Cold Steel Leatherneck Fixed Blade Bowie Kydex Sheath &Small Flashlight and Flintstone
Tactical Survival Hunting Outdoor Camping Knife Cold steel Leatherneck Fixed Blade Bowie /Kydex Sheath &Small flashlight and flintstone With LED Light
Cold Steel Black Ti-Lite VI 6" Blade Nylon Fiber Handle Tactical Stiletto Folding Survival Knife Folding Blade Knife 26SXP 26S 2 Styles
Cold Steel Oyabun Folding Pocket Knife 3.54\ S35V Tanto Blade Black G10 Handle EDC Tactical Survival Hunting Flipper Knife Outdoor Camping Tool
59HRC Cold Steel Luzon Stainless Steel Folding Knife Pocket Knife Tactical Survival Portable Camping Flipper Blade Knives Outdoor Multi Tools EDC Knife
COLD STEEL 30ULH Ultimate Hunter Military Tactical Knife Folding Survival Jackknife 9Cr18M0V Blade Outdoor Pocket Knife Griv-Ex Nylon Fiber Handle Hunting Camping Tools

د.ك15.44 / piece

د.ك27.17

Gerber 1500 StrongArm Fixed Blade Knife Coyote Brown/Black (4.8" Black Serr) Tactical Hunt Camping-1500 Combat Christmas Gift
Third-generation Gerber Pocket Folding Knives One Handed Operation Design Efficient Serrated Dripping Tip Blade Tail Lock Two Colour Non Slip Handle Nylon Knife Set Portable Tactical Knife
Gerber 31-000751 Bear Grylls Survival Knife 4.8"" Combo Blade, Rubber Grip Handle Sheath Whistle FireStar Camping Outdoor Sports Hunting Tools
GERBER Sharp fixed Blade Hunting Knife Gray Titanium Camping Survival Tactical Knife Diving Paratroopers Half Teeth Pocket +ABS Sheath
2022 New Gerber -G1500 Fixed Blade Knife,Outdoor Camping Knives,jungle Tactical Survival EDC Tools,FRN Glass Fiber Sleeve Handle,12CR27MOV Blade Knives
Tactical Spyderco C81 Paramilitary Folding Pocket Knife, 440C Satin Plain Blade, Black G10 Handle with Clip, Compression Lock Outdoor Hunting EDC Tool
New Spyderco Pocket Folding Knife,CPM-S30V Steel Blade, G10 Tactical Handle Outdoor Portable Hunting Knife, Camping self-defense Rescue Knife
Spyderco C81GP C81 Pocket EDC Knife G10 Handle Outdoor Camping Survivl Knives
Spyderco New hot selling high hardness knives outdoor folding knife G10 handle portable outdoor survival camping self-defense knife spring assisted operation
RUSSIA HOCK Finka S Knox Tactical Folding Knife EDC Tool D2 Blade Black G10 Handle Hunting Survival Pocket Knives
NEW Russian Finka NKVD (KGB) Wit EDC Pocket Knife Black and White Resin Handle 440C Blade Mirror Finish Outdoor Manual Folding Knife
Russian Finka NKVD KGB Wit Fixed Blade Knife Hunting Pocket Outdoor EDC Camping Knife White Resin Handle 440C Blade Mirror
2022 New Russia Finka NKVD KGB AUTO OTF Stiletto Italian Style Automatic Knife AKC Spring Assisted Side Jump Knife Flick Knife 440C Stainless Steel Blade Camping Hunting Knives
Italian Milano Stiletto AKC Automatic Knife Snake Blade 4 Style Handle Steel Head Gauntlet Tactical Knife Outdoor Survival Tool EDC Self-defense Knives
EW Russian Finka NKVD (KGB) Wit Fixed Blade Knife 95X18 Mirror Polish Drop-Point Blade Black/White Acrylic Handle Black Sheath Camping Hunting Jungle Stright Knife (2 style)
2023 NOKS HOKC Tactical Spring Assisted Open Folding Pocket Knife RUSSIA Knife NOKS FINKA Bearing Flipper Folding Knives D2 Blade Black G10 Handle
Yangjiang HuaAo Trading co., ltd
Yangjiang huaao trading co., ltd. is a company and factory specializing in the production and processing of e-commerce department stores, gifts, knives and scissors, outdoor products, kitchen tools and other products, with a complete and scientific quality management system.Yangjiang hua 'ao trading co., LTD. Integrity, strength and product quality recognized by the industry.Welcome friends from all walks of life to visit, guidance and business negotiations.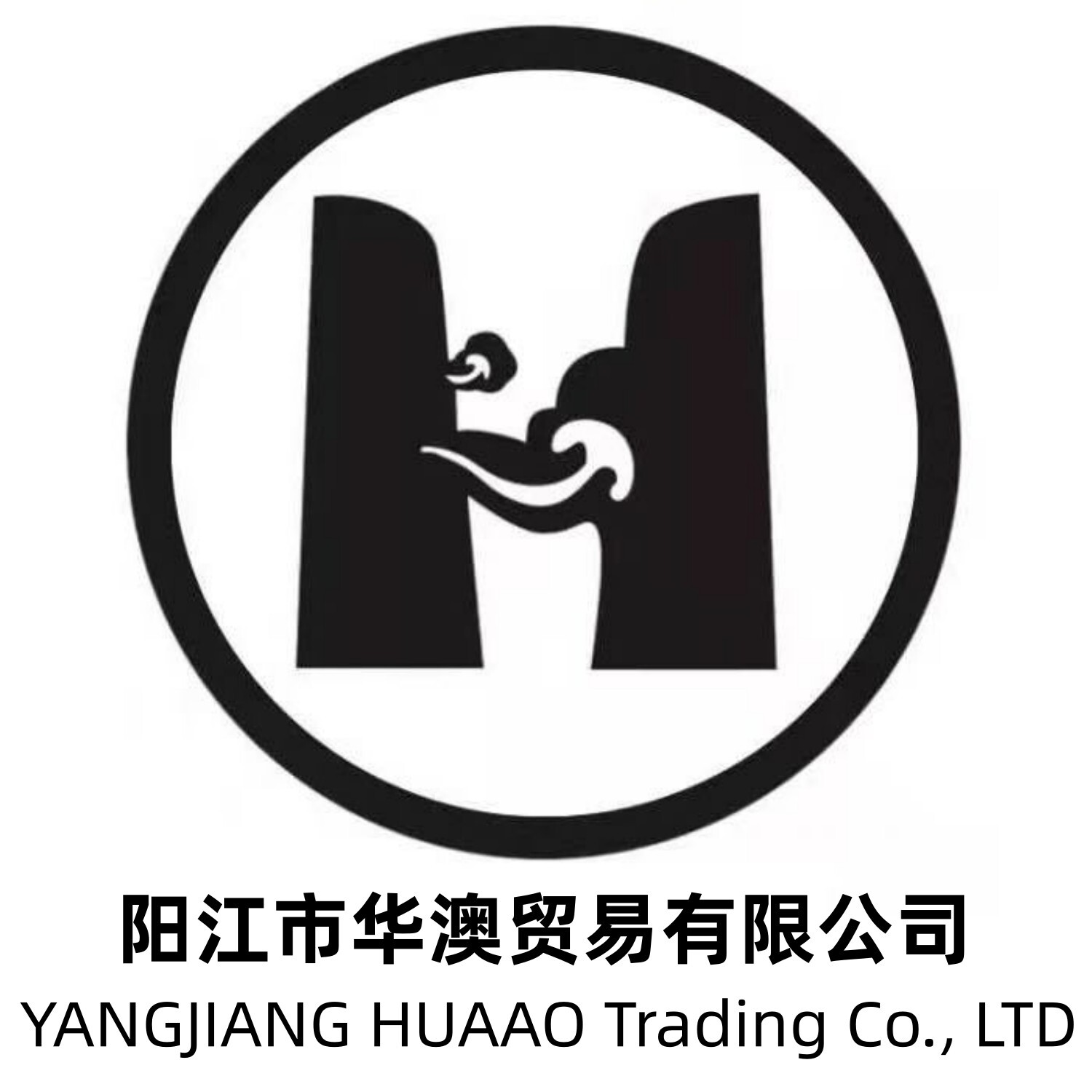 Your cart is currently empty.